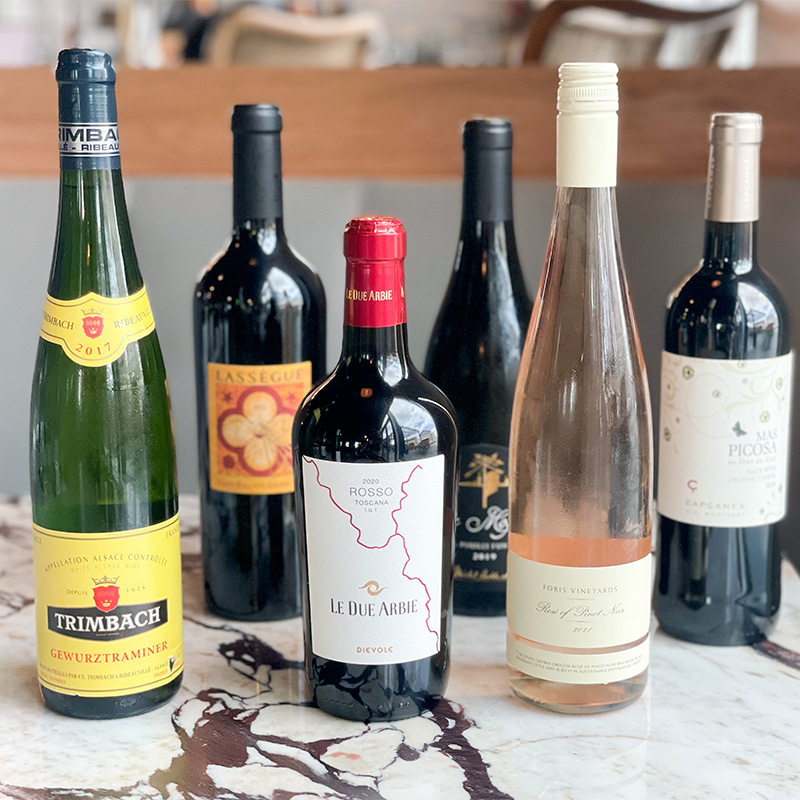 An experience unlike any other
Six hand-picked boutique wines every month
Diverse varietals and growing regions
Wine companion guide for every bottle
Reusable wine carrying tote
Exclusive Cuvée Community perks at Sip + Savor
Curated with love, by Jenn
Co-founder of Sip + Savor and highly experienced in the world of wine, Jenn Sharrer's heart is to bring people and communities together. She loves wine's ability to usher in conversation and deeper connection. The act of recommending wines to others? Well, it's her love language. She couldn't be more honored to share a piece of her heart with you.
How does Cuvée Community work?
Our wine subscription service is a unique opportunity for you to gain access to delicious wines from renowned winemakers. Each month our wine experts will hand select a diverse collection of high quality wines for your tasting pleasure.
How do I get my bottles?
After subscribing to the Cuvée Community on our website – simply stop by Sip + Savor on the 2nd Tuesday of each month with your order confirmation and your valid ID in hand. In no time at all you'll be on your way home with six incredible bottles for you to enjoy!
Can I skip a month?
Yes, of course! Just login to your account and pause your subscription for however long you need to. Keep in mind, if you reactivate within 8 days of a 2nd Tuesday you'll need to wait until the following month for your pickup.
What do I need to pickup my wine?
You must be 21+ to pick up your wine so bring your valid ID. If your pickup person is different from the name on your subscription they'll need to bring in their ID and your most recent emailed receipt.
What does cuvée mean?
Cuvée is a French wine term that derives from cuve, meaning vat or tank. Wine makers use the term cuvée with several different meanings, but it is more or less based on the concept of a tank of wine put to a certain purpose. Why did we pick it? For us it represents community and… well… to be quite frank: it's a fancy-sounding word (sometimes it's used to indicate a wine of superior quality or a special reserve) and we think our subscription is pretty spectacular.
Is there any commitment?
Nope! Easily pause when you need to and cancel anytime.
Login to your Cuvée Community account
here.
Orders will be ready on the 2nd Tuesday of every month at Sip + Savor.